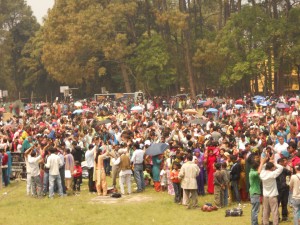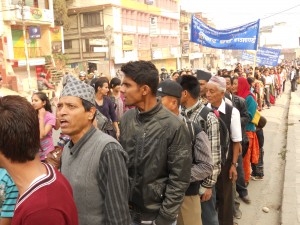 On Easter, the public parade grounds in the center of Kathmandu were filled with thousands of Christians carrying banners announcing the Resurrection of Jesus. People from many churches in the Kathmandu Valley gathered together as they have in recent years on Easter.
After worship in their own churches, church members proceeded to join the large rally. One of the country's renowned pastors delivered a message explaining the meaning of Easter. The churchgoers who gathered distributed pamphlets to any interested onlookers.
A regular participant commented, "I feel happy" when experiencing the fellowship of so many Christians. The impact of such a large gathering is encouraging since Christians represent only 2% of the population in Nepal.